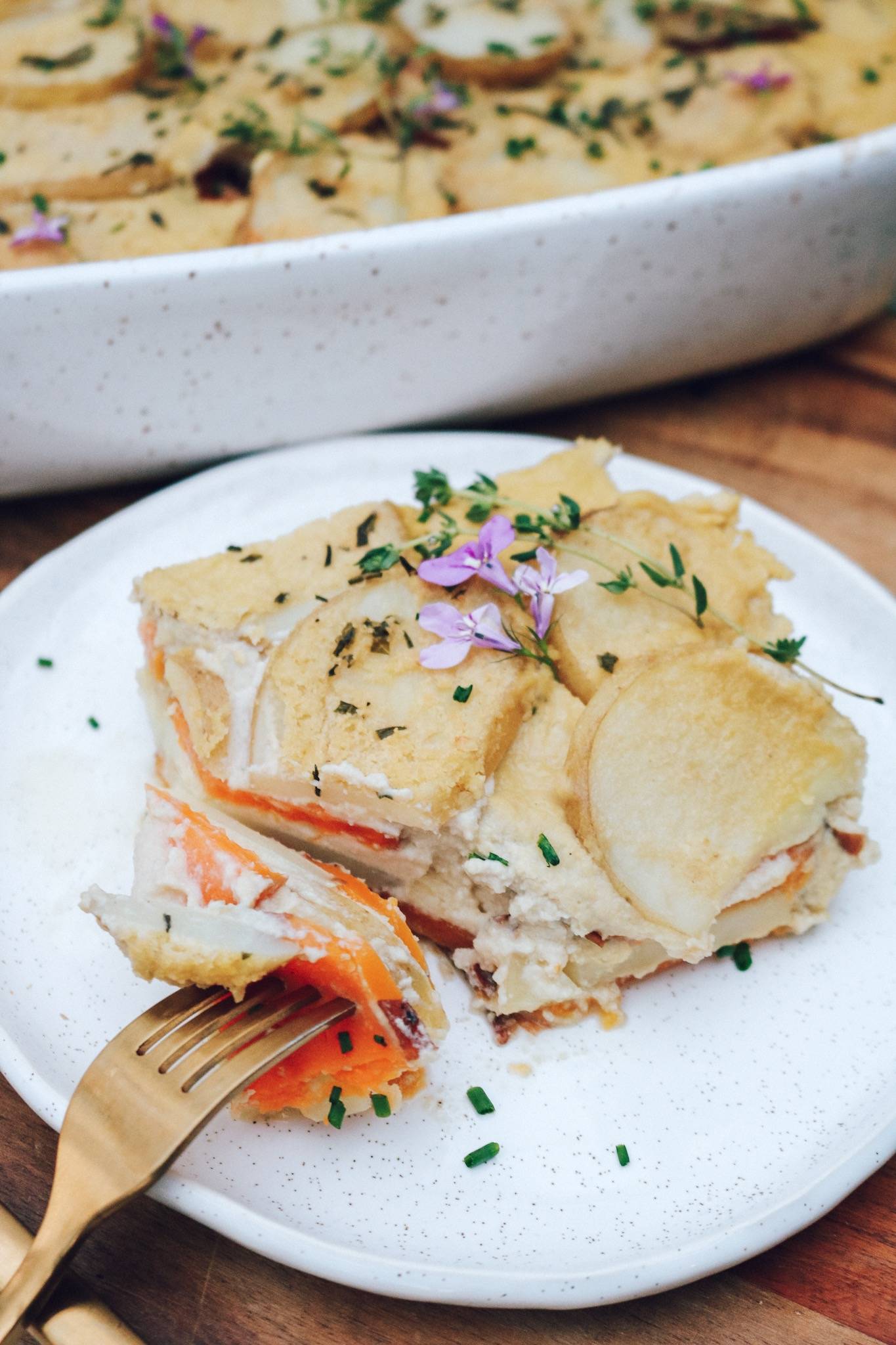 Recipe Creator: @naturalsol.nutrition
Images Credits: @naturalsol.nutrition
Made with love using seasonal plant powered ingredients along with your pantry favourites.
100% organic ingredients
Plant based wholefoods
Easy to follow recipe
100% refined sugar free
Gluten Free
Dairy Free
Vegan Friendly
Vegetarian Friendly
Medicinal Benefits
Can be served hot or cold
And did we mention it tastes DELICIOUS!

This recipe was created by our friend Victoria Crombie. Victoria is a nutrition student passionate about wholefoods and recipes as close to nature as possible.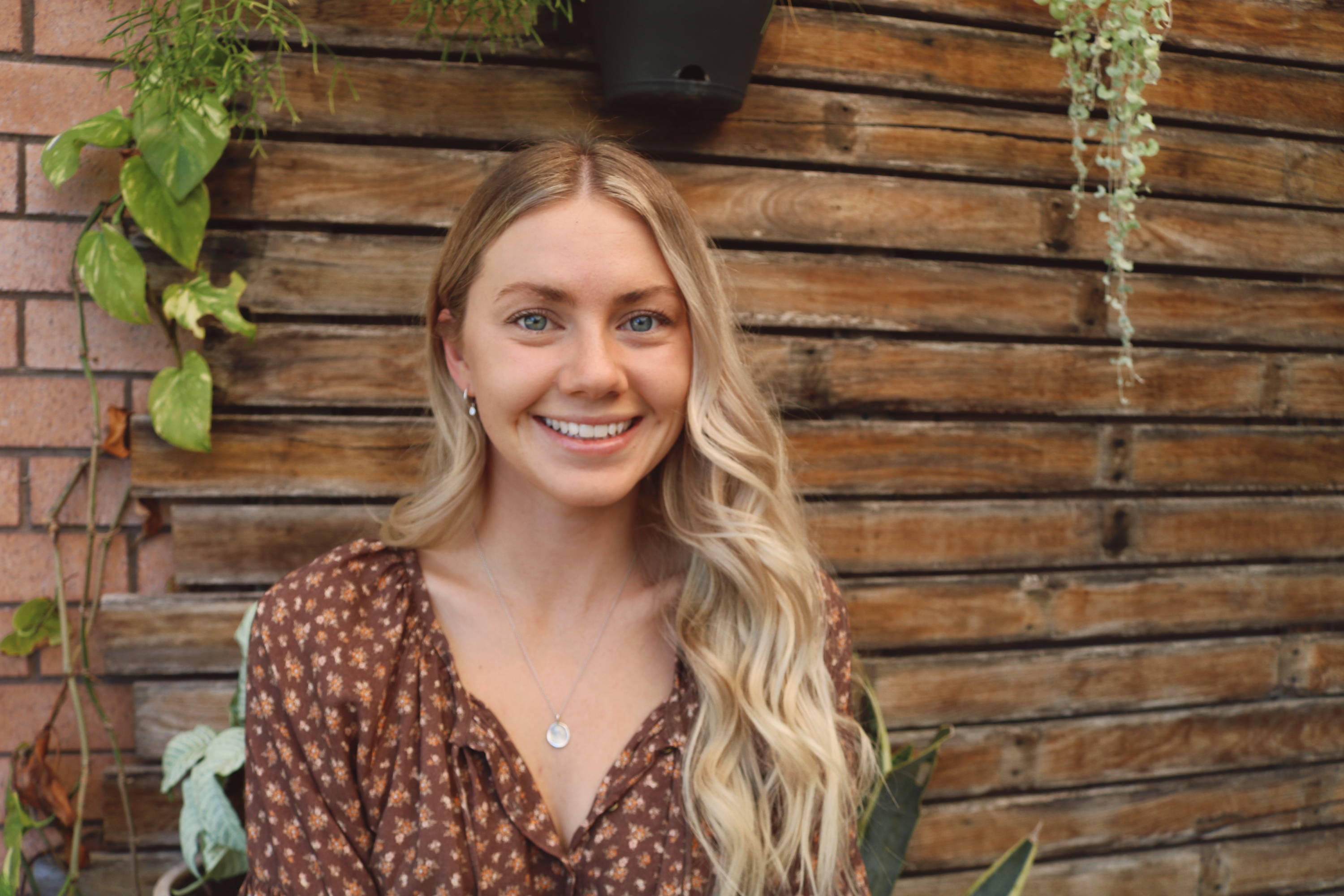 My name is Victoria Crombie and I am a student nutritionist studying a Bachelor of Food & Nutrition at La Trobe University. I grew up in Newcastle, surrounded by beautiful beaches and am currently living on a protea farm in Gloucester with my fiancé, gorgeous dog Nelly, and fluffy alpacas.

I have a passion for helping and inspiring women to live a healthier lifestyle, one that is sustainable and loved, free from restriction and all about self-love. I believe good nutrition is having a positive relationship with food and nourishing our bodies with real whole foods.

I love trying out new plant-based recipes, especially at beautiful cafes with friends. A perfect day for me is in the sunshine at the beach with a beautiful spread of foods, or in the kitchen creating deliciously healthy feel-good recipes.

Victoria is the creator behind @naturalsol.nutrition
Check her out on the gram to learn more or to follow her journey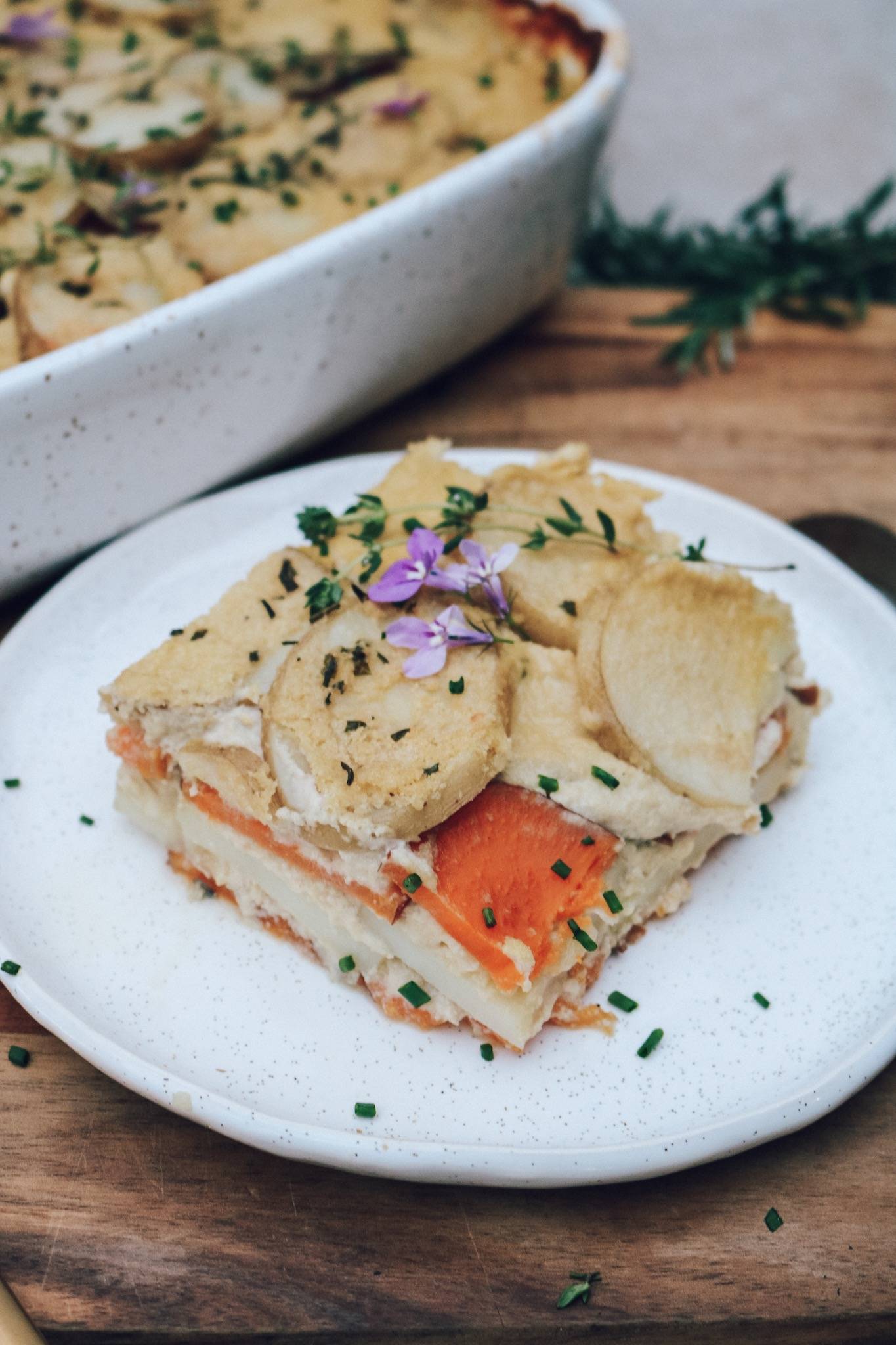 Creamy Vegan Potato Bake by Natural Sol Nutrition
Prep Time: 20 minutes
Cook time: 1hr 30 minutes
Serving size: Serves 12 People
Course: Main meal, Side dish, Lunch, Dinner
Health and Dietary requirements: Vegan, Vegetarian, Gluten Free, Plant-based, Dairy Free, Refined Sugar Free, Oil Free, Plant-based, Wholefoods, Peanut Free, Egg Free, Sesame free, Preservative and Additive free

Storage: Fridge
Date: Consume within 5 days. Keep Refrigerated.
Ingredients
Metric
Ingredients:
2 cups raw cashews, soaked overnight.

5 medium-sized potatoes

2 small-sized sweet potatoes

2 cups soy milk

1.5 cups vegetable stock

½ brown onion

5 garlic cloves

¾ cup nutritional yeast

1 tbsp fresh lemon juice

1 tbsp fresh chives, chopped.

1 tbsp fresh rosemary, chopped.

1 tbsp fresh thyme

Salt & pepper to taste
Instructions
Preheat oven to 180°C.

Thinly slice the potatoes and put aside.

Dice the onion and mince garlic, sauté in a small fry pan until translucent.

To make the sauce, blend cashews, soy milk, vegetable stock, nutritional yeast, lemon juice, salt and pepper in a food processor on high until creamy.

In a large baking dish, place one layer of the sweet potato and one layer of the potato, evenly spoon on garlic and onion and pour on half of the sauce topping with half of the herbs. Continue layering the potato until finished and pour over the rest of the sauce and sprinkle with remaining herbs.

Cover the potato bake with foil and bake in the oven for 60-70 minutes, until potatoes are soft.

Uncover the potato bake and cook for another 10-20 minutes until the top layer is crispy and lightly browned.

Let the potato bake stand for 5-10 minutes to thicken the sauce.
Per Serving:
Energy - 232 Calories
Carbohydrates - 28g
Protein - 8g
Fat - 11g

ENJOY!!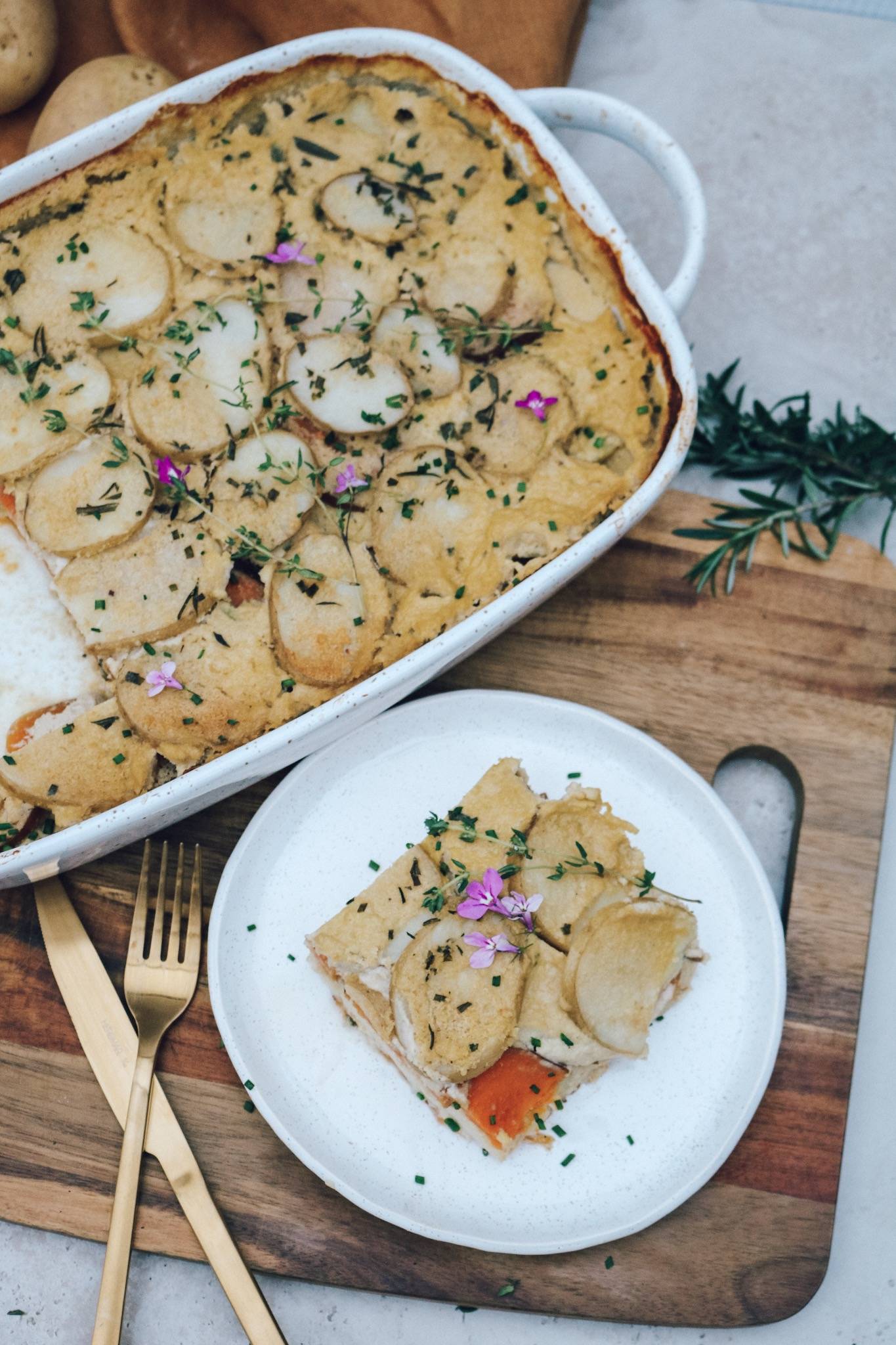 Looking for tasty vegan meals but not into cooking?
Browse our new menu items through the link below!

Looking for fresh ingredients to try this delicious recipe yourself?
Order our Organic Veggie Box and get these farm fresh ingredients delivered to your door!
---

Where can you find Victoria?
For more delicious plant inspired recipes, you can find Victoria's info here

Instagram: @naturalsol.nutrition
---