---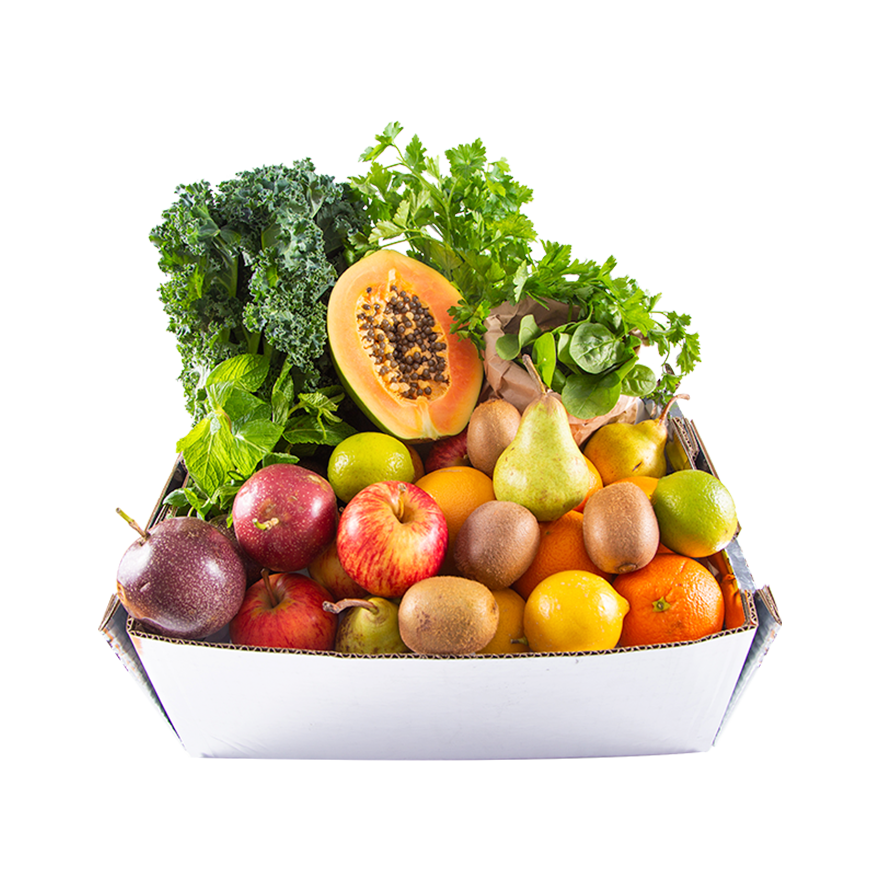 Signature Fruit and Leafy Greens Seasonal Box
"Fresh, raw organic plant foods are loaded with essential antioxidants, vitamins and minerals that are alive and work as information for our bodies to thrive. Understanding real health is the pathway to a better life." – Benny from Garden of vegan
At garden of vegan we believe in the power of plants. We encourage our family and friends to eat more fresh fruits and vegetables and focus on eating all colours of the rainbow, each and everyday. In addition to our whole food, plant-based cooked meals, we suggest including raw fruits and leafy greens into your weekly diet.

All items in the box will be certified organic and will vary week to week depending on seasonal availability from our local certified organic farmers.
Our Signature Fruit and Leafy Greens seasonal box has been designed to assist you on your health journey, meet your cravings in between meals and will provide you with the opportunity to try and incorporate more seasonal produce that mother nature intended for us to eat.

This box is ideal to accompany you on your individual health journey, can be shared in the workplace or amongst the family and friends.
We understand that we all have different tastes and preferences. If you have any particular likes, dislikes or allergies, please let us know in the comments when checking out and we will try our best to meet your individual needs.
Adding our Signature Fruit and Leafy Greens seasonal box to your cart each week, will mean you have everything you need to start thriving off a whole food plant-based lifestyle and will have saved you endless hours shopping and sourcing additional, quality organic produce.