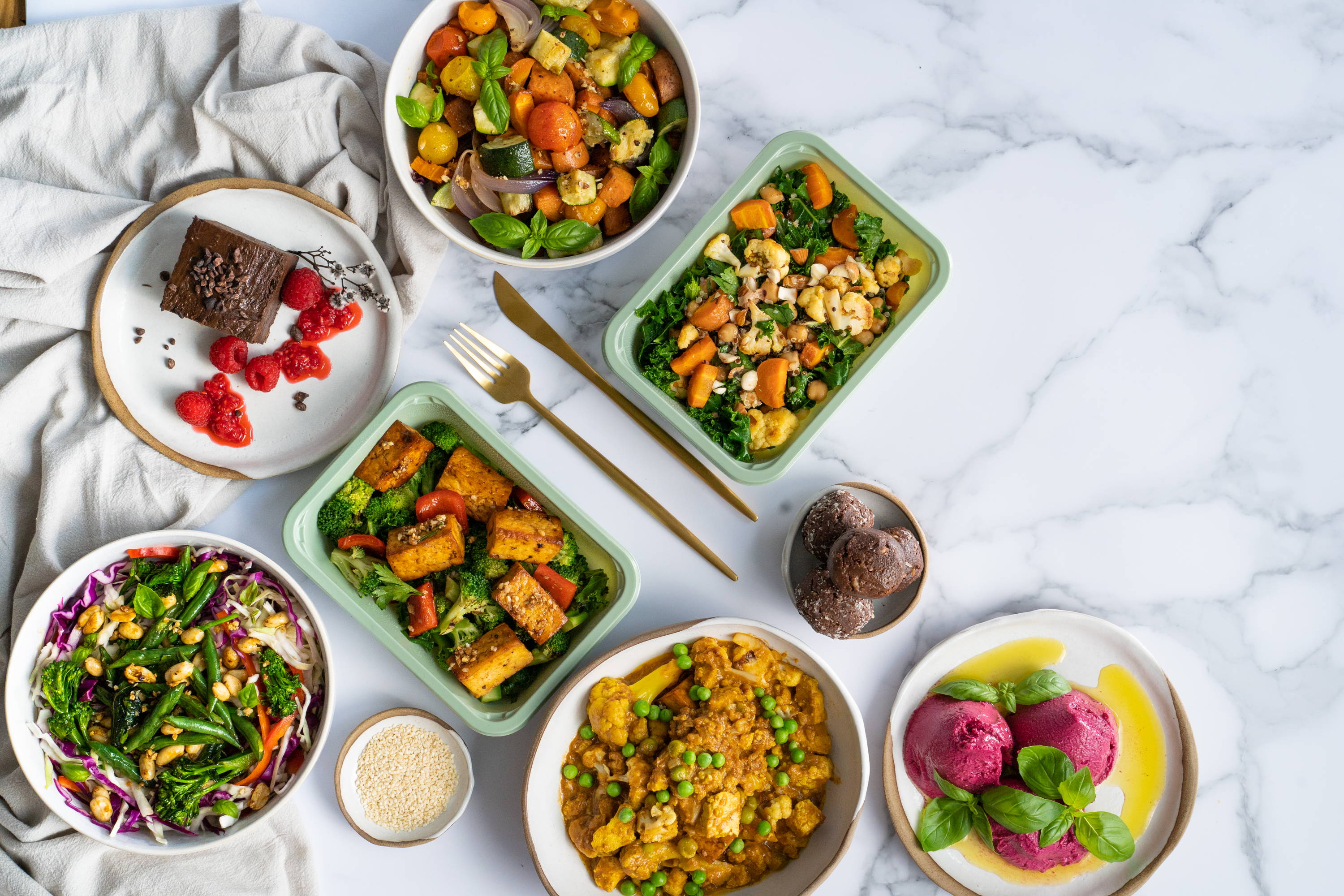 Want a side hustle without the hustle?
Did you know that you can easily earn yourself Garden of Vegan dollars each week by using your unique code?

It's simple.

Simply share your unique code with friends or family to earn yourself $25 every time someone uses it.

So by now you know that Garden of Vegan is Australia's healthiest meal delivery service, who pride themselves on quality organic plant-based wholefoods. No nasties, preservatives or additives, just real food as mother nature intended.

Did you know that a whole food plant based diet is the one diet proven to reduce the risk of heart problems, cancer, diabetes, kidney disease, osteoporosis and many other lifestyle illnesses and diseases?

The sales pitch will be easy! Who doesn't want to improve their health and include more plants into their diet?

Encourage those nearest and dearest to you, to take the leap of health with Garden of Vegan and in the process, you will get rewarded!

If you share your code with FOUR new people a week who choose to order, you will earn yourself $100 Garden of Vegan dollars.
See the steps below…

Step 1: Log Into Your Account

Step 2: Select the 'Earn $$$' Tab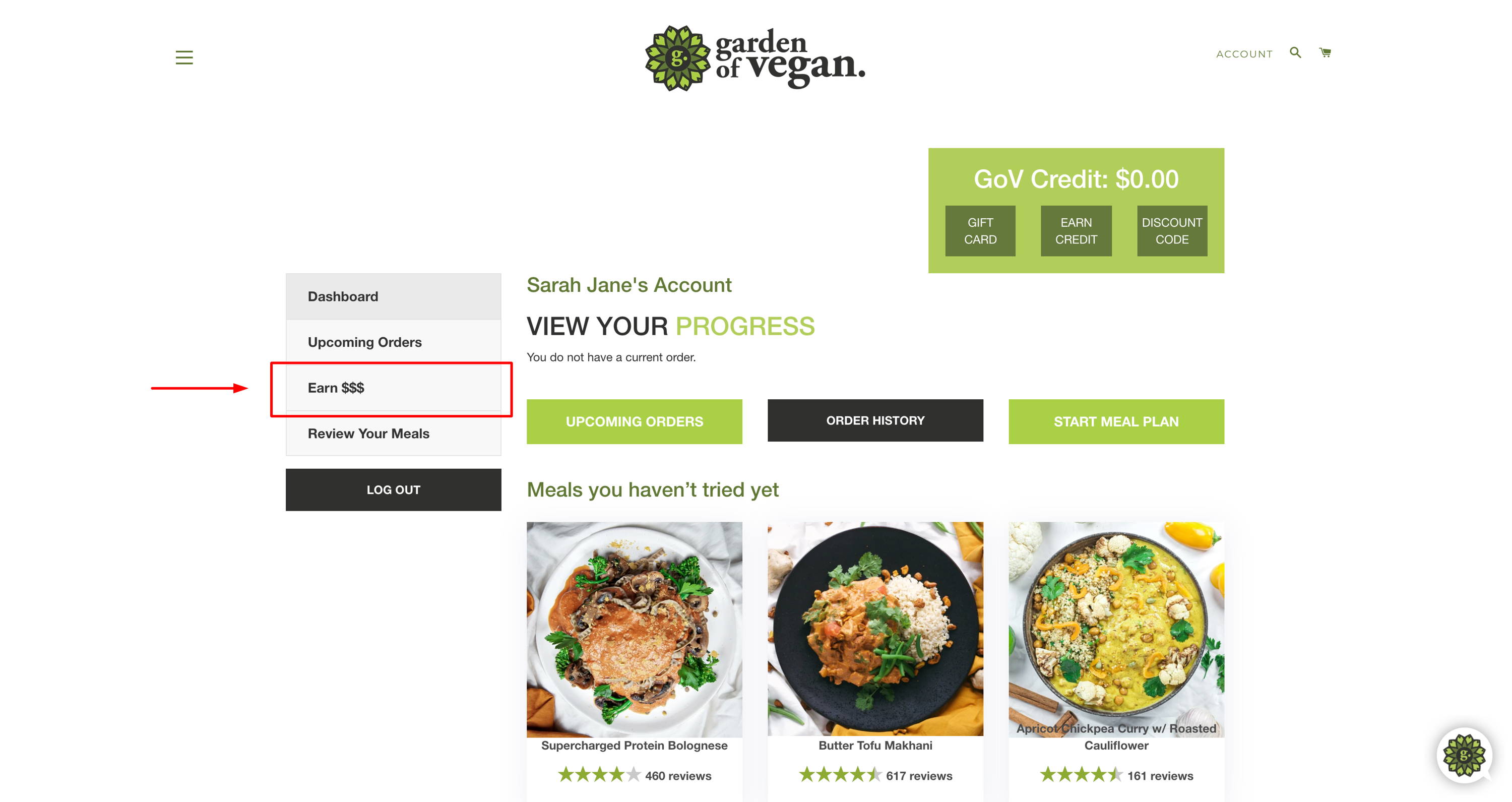 Step 3: Find Your Unique Code
If you share this code with a friend or family member, they will get $25 credit to spend at Garden of Vegan and so will you!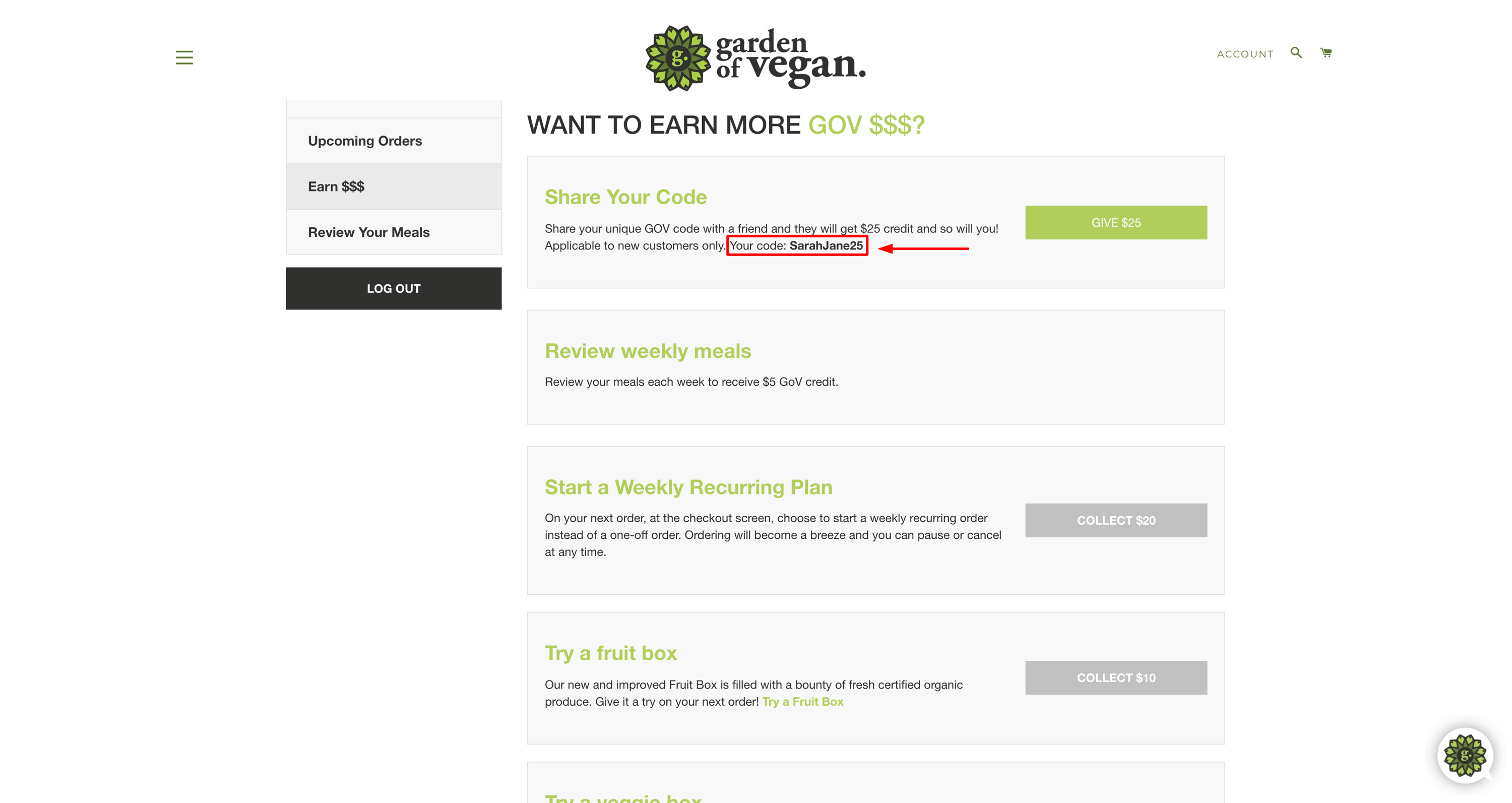 Some fun ways to share your code: You can share your code via word of mouth, on your instagram stories, via facebook, tik tok or other social media sites. You can even email it through for someone to use.

Step 4: View and Enjoy Your Credits!

To review your credit, simply log into your account and view your credit in the dashboard. If someone uses your code, the credit will automatically appear in your account.

When you'd like to redeem, nothing has to be done. Your credit will come off your next order automatically!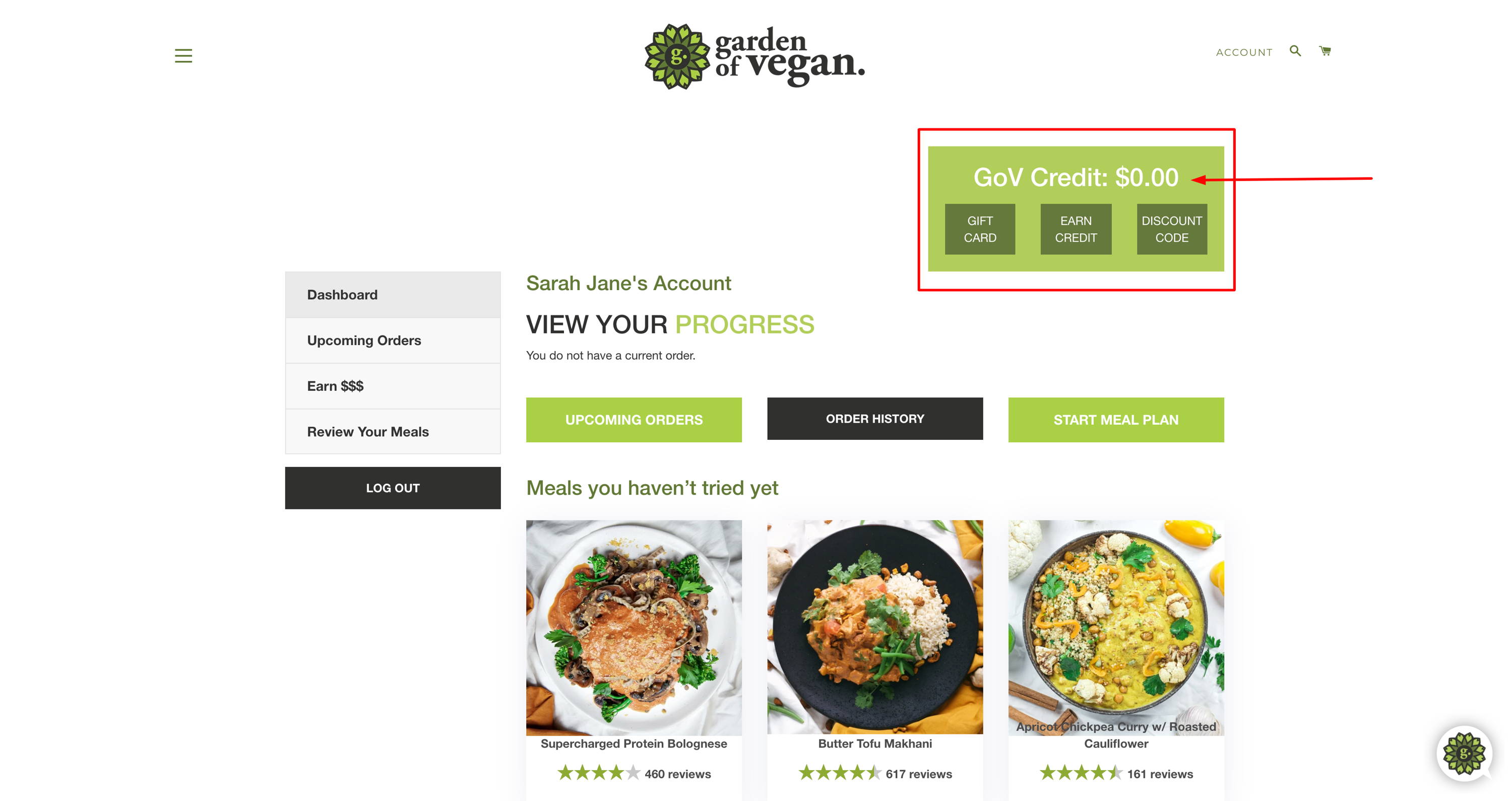 So, How Do Friends And Family Use The Code?


All they need to do is place an order with Garden of Vegan and at checkout, type in your unique code.

This will earn them $25 off their order.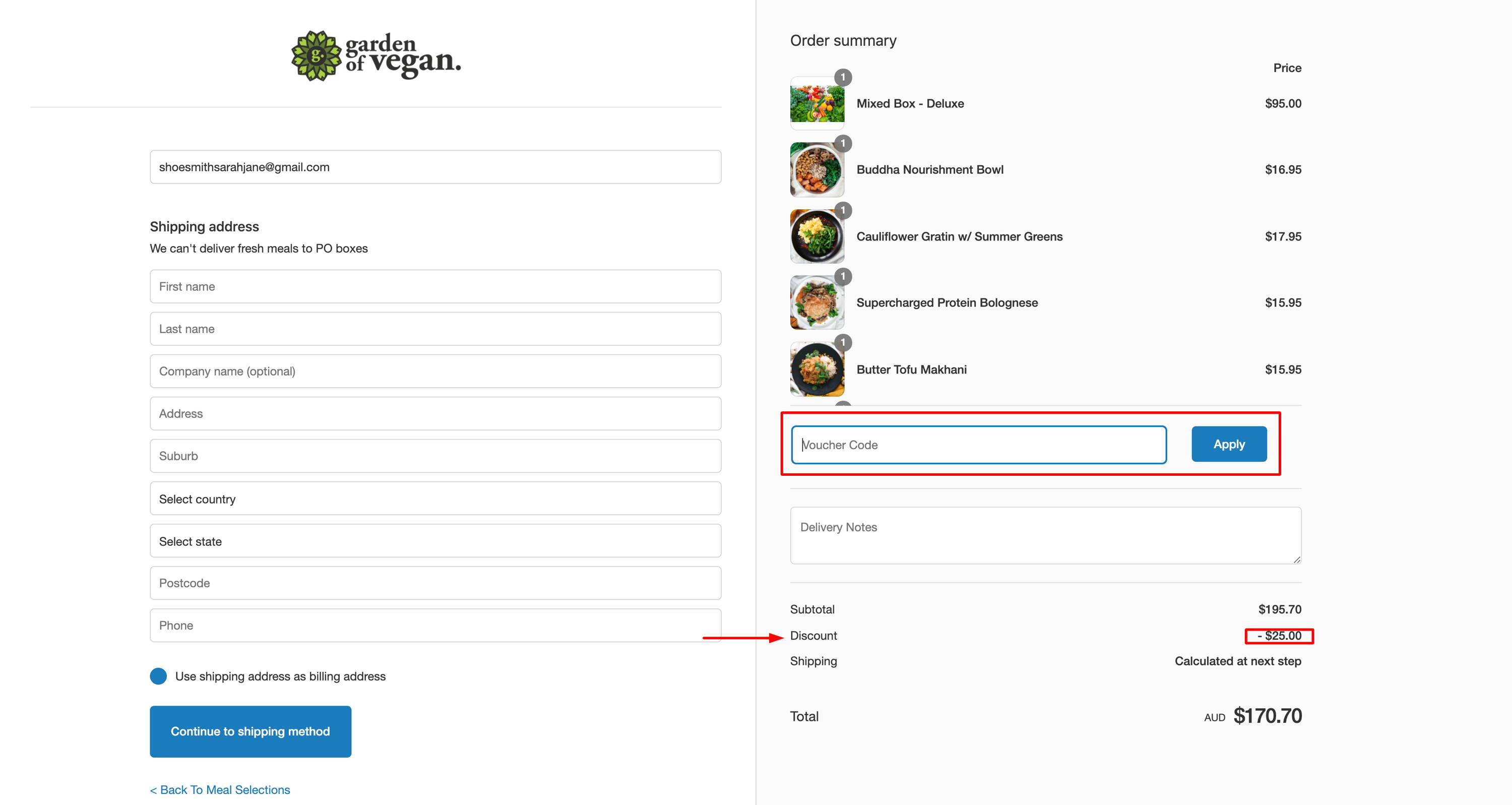 Earn Even More GoV Dollars!


So, can I earn any more GoV Dollars?

Yes you can.

There are many ways for you to earn yourself rewards with Garden of Vegan.

Check out the 'Earn $$' Tab in your account, and follow the prompts to earn yourself some credit weekly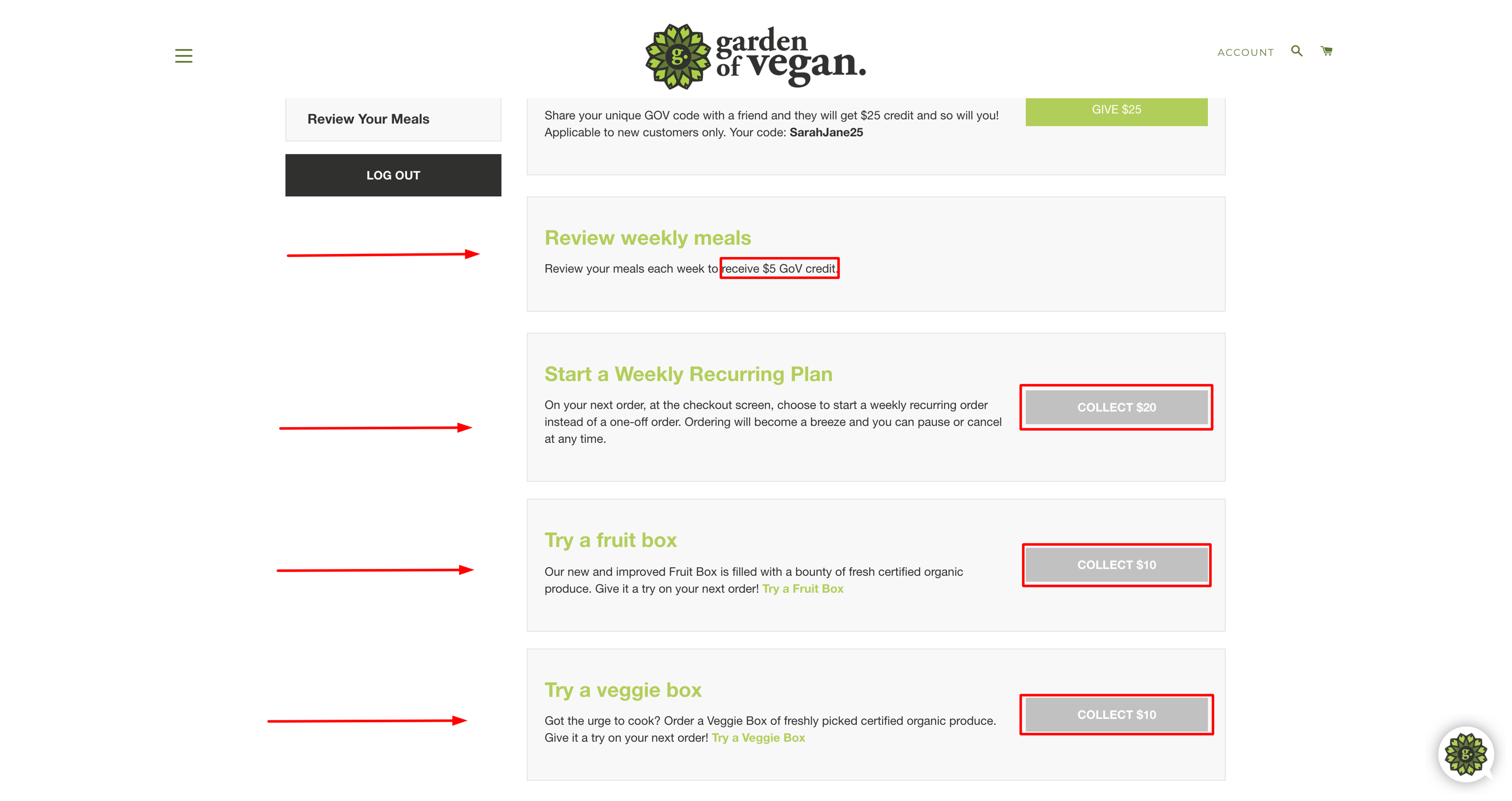 Log Into Your Account and Get Started Now!
---
Allow Garden of Vegan to save you time and money on meal prepping this week.
Less shopping, less cooking, less waste!

Australia's healthiest meals, certified organic produce boxes and pantry items, delivered fresh to your door.
---

Find The Perfect Meal Plan, Take Our Quiz Now

Have a health or fitness goal in mind?

Take our quiz to see which meal plan is right for you.

---