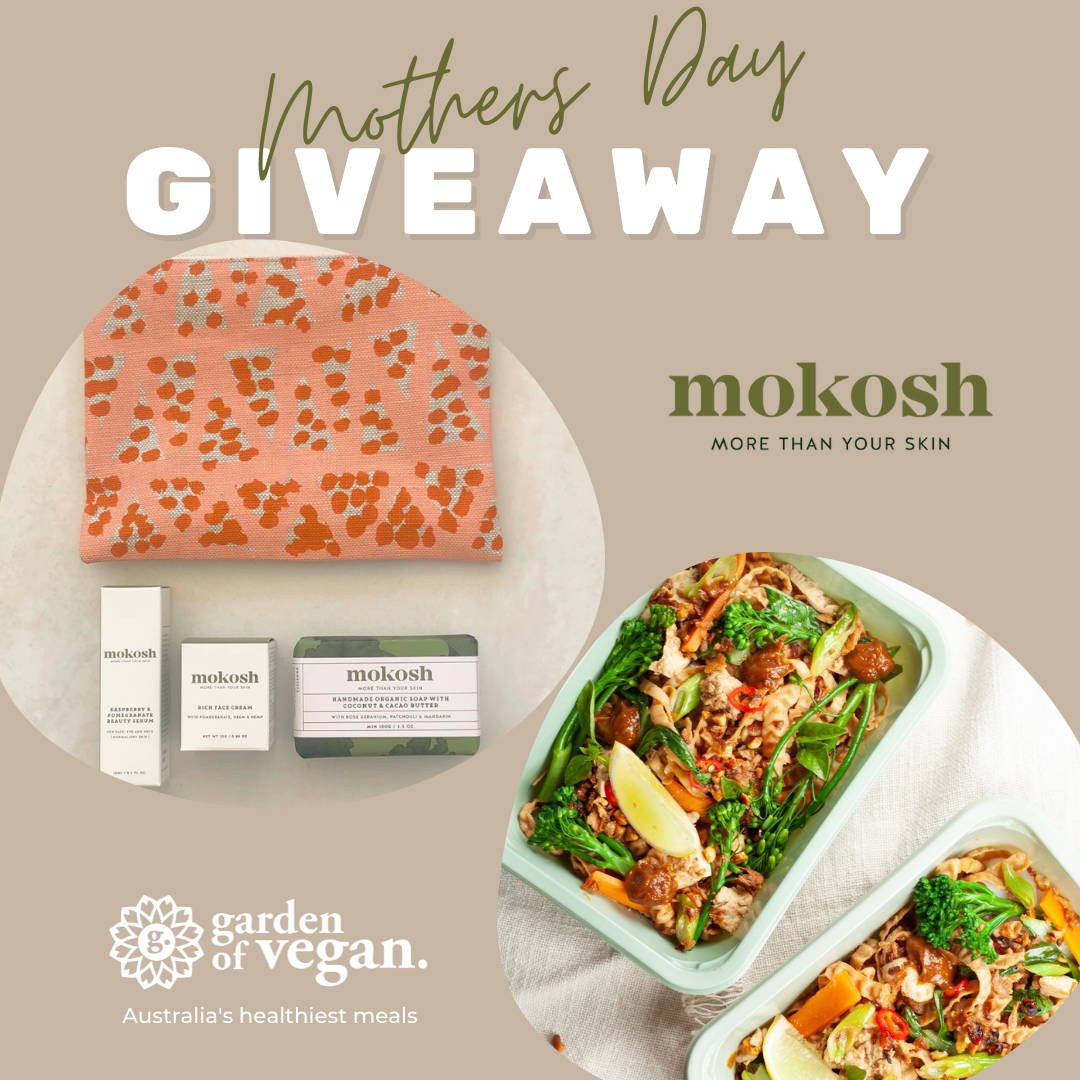 Mothers Day Giveaway 2022 with Mokosh and Garden of Vegan

Indulge a special woman in your life this mothers day with a luxurious and organic mothers day pack, designed to nourish you from the inside out.

@wearegardenofvegan and @mokoshskincare have come together in celebration of all the amazing mothers out there, including mother earth and will provide one lucky winner with;

The ultimate set of organic skin care from Mokosh valued at $125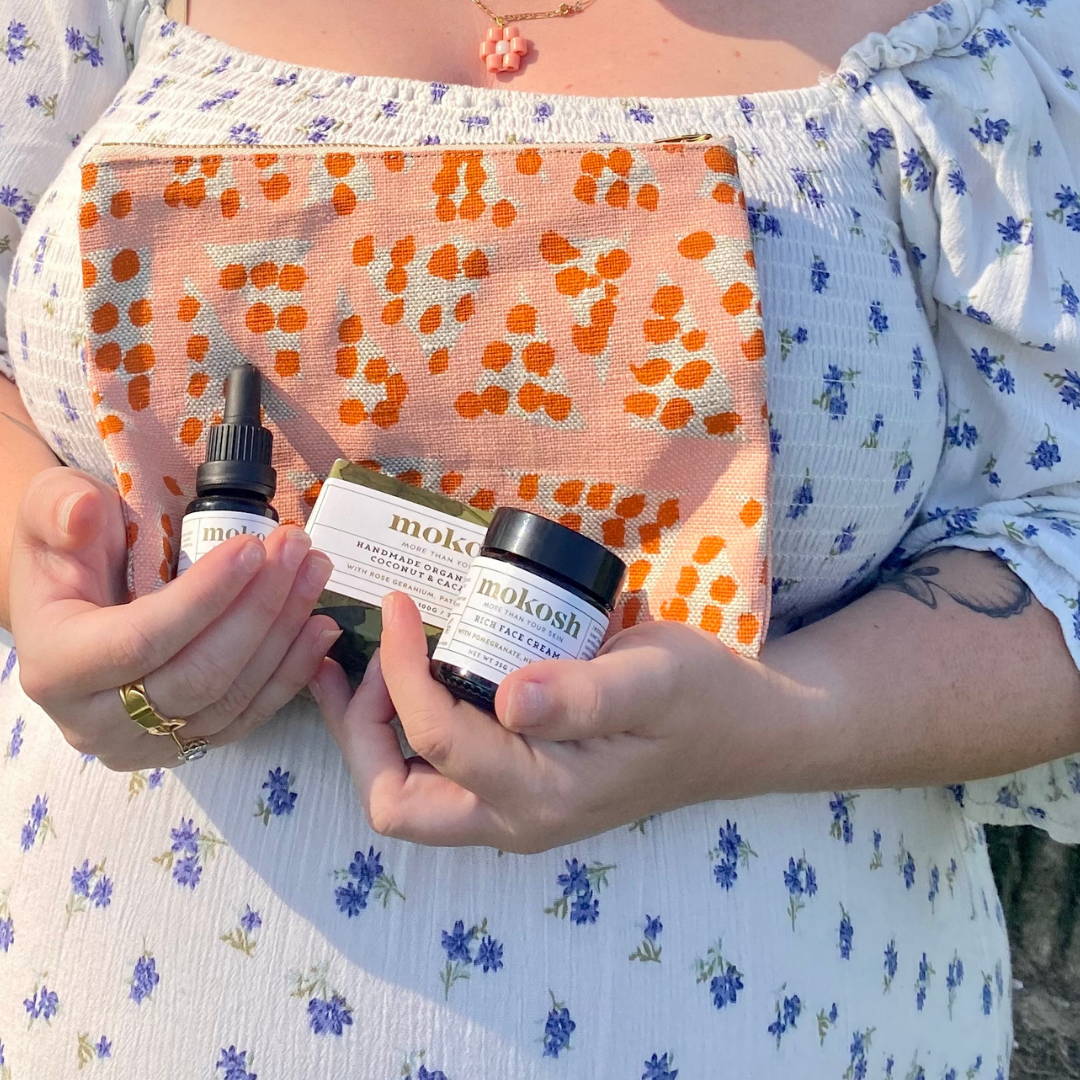 -Rich Face Cream - 25g (value $40)
-Raspberry & Pomegranate Beauty Serum - 15ml (value $36)
-Organic Soap in Rose Geranium, Patchouli & Mandarin - 100g ($14)
-Limited Edition, locally made, 100% Linen Pouch (Value $35)

The Limited Edition Pouche is made fairly, locally and lovingly by Lucia. It features a sturdy metal zipper and is made from 100% Eco Linen fabric.

The fabric has been hand screen printed with the artwork "Jilamara" by Tiwi Islands artist and mother Cornelia Tipuamantumirri. The warm shades of pink and orange portray the reflections of her long life lived on the Tiwi Islands and the reflection of the sky's lights on the surface of the Arafura Sea.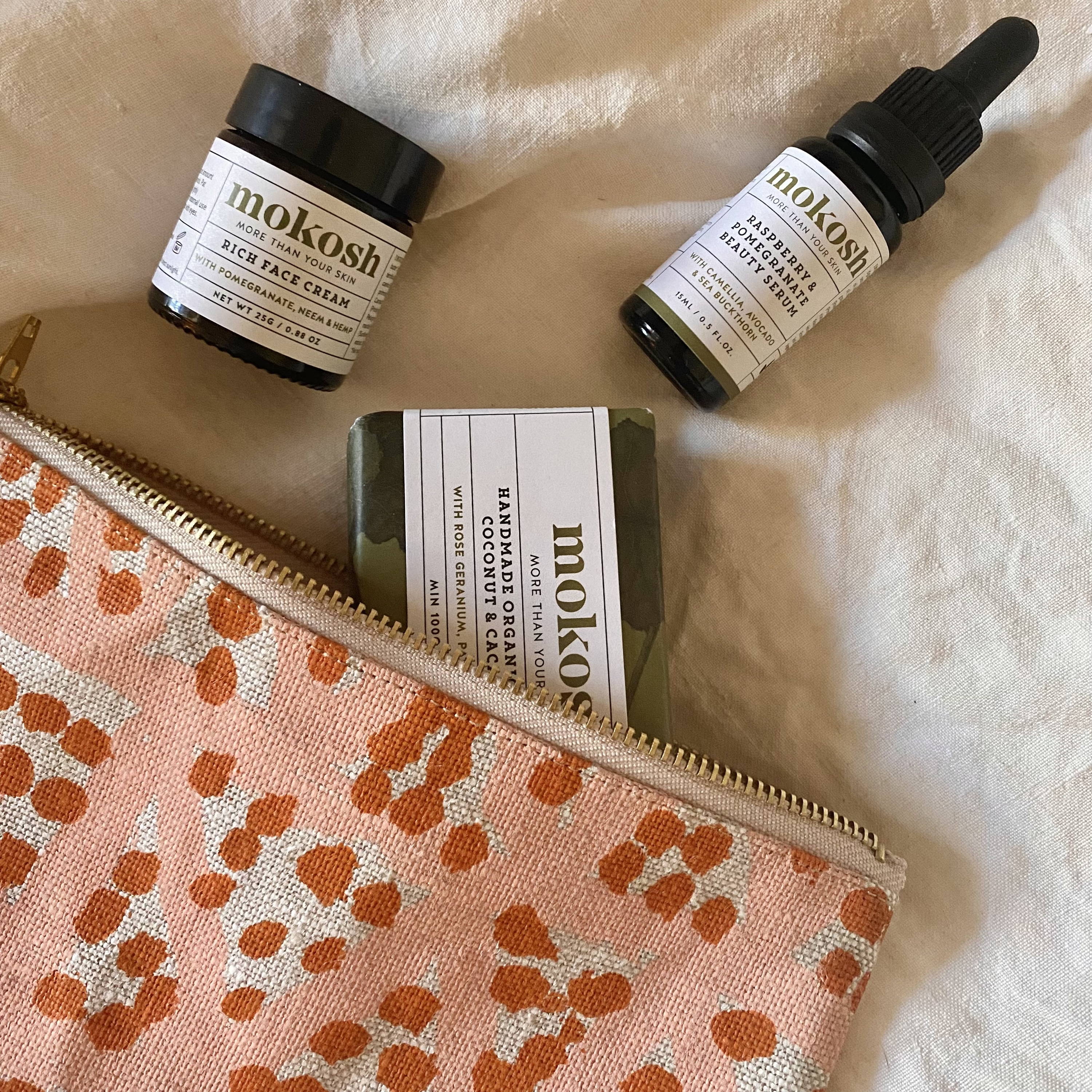 .
All products are cruelty free, made from fair trade organic ingredients, are palm oil free and support a container return system.

So why Mokosh for your skin car needs?
Rooted in the wisdom of science, nature and Ayurveda, Mokosh removes the non-essential from traditional skincare, bringing together the natural world's most potent, healing botanicals in a simple, multipurpose range. Mokosh formulas are designed to deliver pure, concentrated nutrition to your skin, restore its natural balance and promote a return to its natural, radiant state.

Mokosh was founded by former medical scientist, veterinarian and pathologist Marion O'Leary, after she came to understand the potentially damaging health effects of traditional skincare formulations.

At Mokosh, they believe your skin type is not 'fixed'. That it changes with your diet, your hormonal state, the seasons, and your time of life. They believe that by learning to tune into your skin's changing needs is empowering, leading you to discover that a small number of well-formulated products is all you really need for healthy, radiant skin.  

Head to Skin-Match to find what suits you at this unique moment in your life.
One lucky women will also win a…
$250 voucher from Garden of Vegan to spend on organic, plant based wholefoods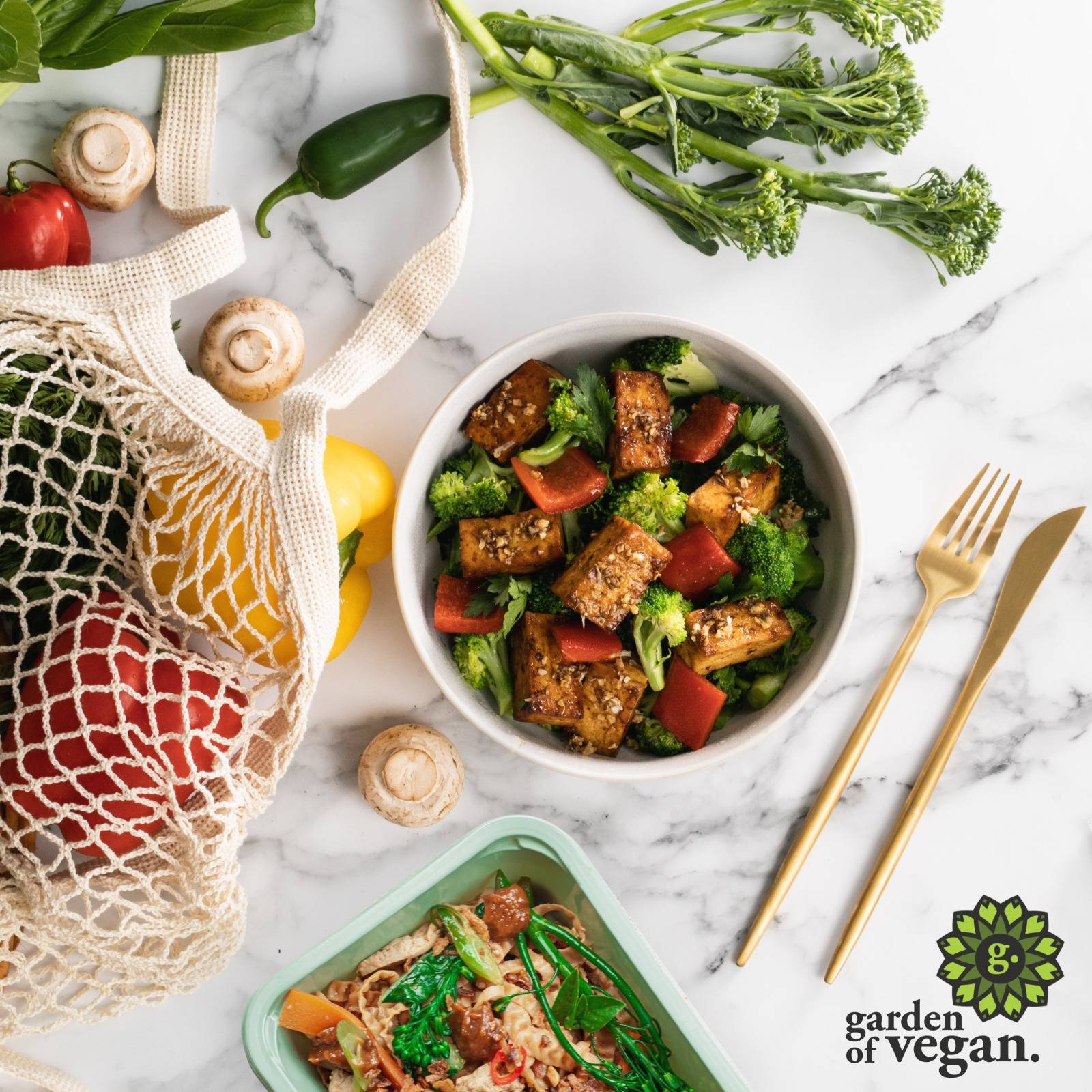 Save mum time shopping, cooking and cleaning whilst supporting her health with Australia's healthiest ready to eat meals.
All meals are oil free, gluten free, refined sugar free and preservative and additive free. All packaging is sustainable and a tree is planted for every new order.
How To Enter The Giveaway:


Simply follow these accounts on Instagram...

@wearegardenofvegan
@mokoshskincare

-Simply follow @wearegardenofvegan and @mokoshskincare
-Tag a mum or special women in your life who you want to celebrate this mothers day
-Multiple entries, means more chances to win
-Like and share post for an extra chance of winning

Entries close at midnight on Saturday 7th May. Winner will be announced on Mothers day 8th May 2022.

This giveaway is valued at over $375!!!

*Available to Australian residents only.
**To be eligible to receive the prize, you must make sure you are in the deliverable areas for all participating companies.
This giveaway is in no way endorsed or promoted by FB/IG and by entering, you release FB/IG of all responsibility.
---
Allow Garden of Vegan to save you time and money on meal prepping this week.
Less shopping, less cooking, less waste!

Australia's healthiest meals, certified organic produce boxes and pantry items, delivered fresh to your door.
---